Testimonials
Mad Athletes users testimonials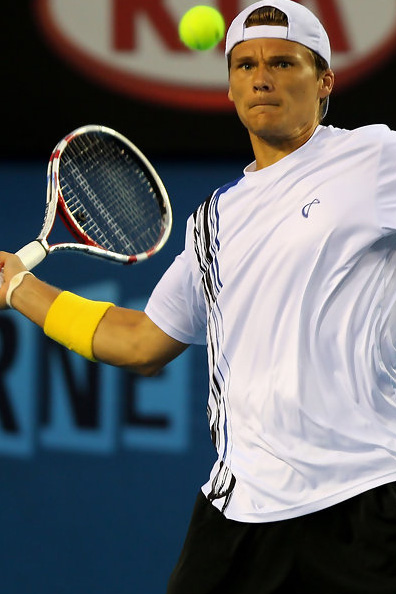 "Michael and I have known each other since getting coached as 10 year olds at Wheelers Hill Racquet Centre. We then went our separate ways and ended up at the same coaching venue again when we were both around 14 years old. Since then I have gone on to compete on tour and Michael has turned his efforts into becoming an elite coach.
At around that stage, we would often train together on court, and also often off court in various runs we would frequently do. Michael was super competitive as was I, and we hated losing to each other. This would create an environment that pushed both of us to be at the top of our game in both tennis and fitness.
Since Michael has turned his attention to coaching, we have still gone on our runs whilst I'm back in Melbourne for the Australian summer preparing for the Australian Open. We would often go down to the Mornington Peninsula for intense off court training and also do endless hours of on court drilling. He is still as competitive as ever, and I love the way he puts in his all when helping me out. He still hits the ball great for someone who stopped playing competitively years ago due to injury.
I have witnessed Michael work with extremely young students all the way to the elite junior. He has unbelievable patience and his attention to detail is exemplary. I have no doubt that Michael has the skills/qualities needed to work a player just starting out all the way to someone looking to take tennis on as his/her profession."
Peter Luczak
World High Ranking of 64, 3rd Round Australian Open twice, Australian Davis Cup Player many times, and Commonwealth Games Gold Medalist to name a few achievements
"Our daughter, Pia, has been having tennis lessons for the past four years and personal fitness for the past 18 months. Michael is one of the hardest working and most sincere coaches I have seen, and because of him our daughter is turning into a fine athlete and tennis player. She has been greatly benefited by Michael's stress on developing correct techniques and insight into the real world of professional tennis."
Manish and Jayshree – Balwyn
"My daughter, Emily, has been having regular lessons at Wheelers Hill with Michael Dracos of Mad Athletes since early primary school age. Now she is almost 15 and I must say quite a confident and competent player.
It started out as an after-school activity, just for fun when she was little. Over the years, Michael has helped train my daughter into what she is now. He has a way with children of all ages and abilities. He has a positive, fun and encouraging attitude which the children respond well to.
"I can happily recommend any parent to book their child to learn or sharpen up their tennis through Mad Athletes."
Julie – Glen Waverley
"Before I came to this tennis club I was at another tennis club. They did not teach me properly at the old club.
When I came to Michael I was shocked how much I didn't know. I have been at this club for a year and half. In my tennis competition I have beaten boy older than me. Michael is a funny coach and I look forward to my tennis lessons. He is a great coach and has taught me everything I need to know."
Christina – Waverley Park
"Our two boys started taking private lessons from Michael for both tennis and personal training two and a half months ago. Not only their tennis skill and fitness level have improved tremendously under Michael's instruction, but also he always makes the lessons both fun and challenging.
Our 10 year old boy is becoming a good runner from a reluctant jogger. His legs are straighter; posture is benefited too. Our 4 year old boy's gross and fine motor skills have gained great development through Michael's training. Their self confidences have improved significantly.
We are very lucky to find Michael as our kid's trainer, he is the most professional and patient coach we have ever met. I would highly recommend him to every parent who wants their kids to be healthier."
Linda – Glen Waverley
"I want to take this opportunity to thank you for being such a positive, eager and professional tennis instructor. Most of all, I want to thank you for being such a strong and positive influence in Zak's life for the last two years. You are not just a tennis coach but also a friend and a mentor to my 5 year old son. It is wonderful to se him wanting and willing to attend his tennis lesson every week. You are an awesome instructor."
Stephanie & Zak – Wheelers Hill
"I have three children who have had tennis training with Michael Dracos over the past six years. Michael has the ability to see their individual strengths and capabilities and develop them at their own pace. His approach has always been friendly and obliging, nevertheless Michael challenges his students as he tries to get them to be the best they can.
Michael is constantly studying and refining his techniques. Since I have been associated with him he has travelled to Spain and the USA to observe and learn new training techniques being employed in these areas of the world. With these learnings he is able to introduce techniques into his training sessions that have enhanced the development of tennis my boys play.
Michael takes a holistic approach to his training, developing the skills and stroke play required for tennis, as well as promoting with each student physical fitness that the game requires, along with a good understanding of the rules of the game. He has certainly had a positive influence in developing the tennis and approach to fitness in my three boys."
James and Isabelle – Knox
"I would like to thank Michael from Mad Athletes for the help and support he has given us with our son Campbell who commenced having tennis lessons earlier this year.
Our son has high functioning autism and he has tried a number of sports, but given his challenges, has found it hard to stick at anything. We expected more of the same when he started tennis, but he has surprised us all by sticking at it and improving. We are so thrilled with the support shown by Michael, at times he has given him one on one assistance even though he is part of a group lesson.
We feel confident that if we continue on with Michael and his staff that our son will finally be able to enjoy sport like other kids his age."
Carol – Wheelers Hill
Recommend Mad Athletes to your friends...