Tennis Academy
Mad Athletes tennis academy
All coaches of Mad Athletes are coached and instructed to follow the same philosophies and beliefs of Head Coach and Director Michael Dracos. Constant feedback regarding lesson plans, areas to improve on are communicated to all coaches to ensure each player gets the same high performance service from all our coaches.
The Mad Athletes way of teaching is based on hard work, holistically developing each individual's game, repetition of proven match play strategies and hard work again! We try to achieve all of this whilst creating a fun environment that you look forward to attending.
If you have any questions on anything regarding our programs and how we can benefit you in either a tennis or fitness objective CONTACT US and we're more than happy to answer all your questions.
Michael Dracos (Head Coach/Director)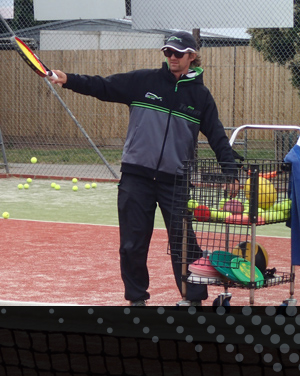 Michael is the Head Coach at Lum Reserve TC. He has and continues to work with young students wishing to learn the great game of tennis, as well as extremely talented players that are nationally/world ranked or wishing to reach that level and beyond!
Michael can work with the youngest and most basic of students through to the absolute elite, or even to the older adult wanting to learn something new. He has both an extensive tennis and fitness background which is a great combination for teaching modern tennis!
Qualifications
Tennis Australia Club Professional
Diploma in "Spanish Way to Develop Players"
Certificate 3 (Gym Instructor)
Certificate 4 (Personal Trainer) in Fitness
Level 2 First Aid
Working with children check
Current Police Check (Clear)
Achievements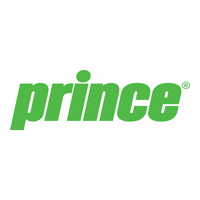 Top 20 Australian Junior
Victorian Hard Court Finalist – Would have been the youngest winner bar Mark Philippoussis, with previous winners being Darren Cahill and Pat Cash.
Representing Victoria as a primary and secondary student on multiple occassions in both Tennis and Cross Country
Represented Caulfield Grammar School 1st's Tennis from year 7 and Captained the team
Represented Caulfield Grammar School 1st's Athletics from year 7
Training at Saddlebrook Tennis Academy in the U.S (Formerly Harry Hopman Tennis Academy)
Completing and excelling at both Tennis Australia coaching courses to now become a Club Professional
Attending World renowned Tennis Academy Sanchez Casal and completing a Diploma in the "Spanish Way to Develop Players"
Completing the Certificate 3 and 4 in Fitness, thus becoming a qualified Gym Instructor and Personal Trainer with Fitness Australia
Renee Tsongas (Level 2 AATC Professional Coach)

Degree in ?
Renee is highly experienced across a number of clubs being Dandenong Tennis Club and Wellington Tennis Club. As a junior she was sponsored by Wilson, was number 1 in Waverley Rep teams and was top 10 in Victoria throughout her junior days. She has and continues to play at a high level (grade 1 pennant) of competition tennis, winning flags in top section senior competition numerous times. Her sessions cover hot shots, group and private sessions. She is adaptable to all levels of player and tailors the lesson accordingly.
Billy Blair (Level 2 AATC Professional Coach)
Degree in ?
Billy is a father of 3 and an avid tennis follower. Billy has been with Mad Athletes for over 10 years and has vast experience at all levels of coaching. He is patient yet firm and gives 100% in each lesson to ensure each student get full value regardless of the lesson type. He still competes in high level senior tennis and as such he can coach high quality players wanting solid hitting with technical feedback.
Qualifications
Bachelor of mechanical engineering
Maja Milosevic

Currently completing Tennis Australia Level 1 coaching course
Currently completing masters in marketing
Maja has been playing tennis for 17 years and was in the top 10 of Australia for her age group for her junior days. She played in the highest ranked open competition, Premier League for MCC and Kooyong.
In terms of coaching, she has worked for the prestigious Kooyong Lawn Tennis Club, Nottinghill Tennis Club and Keysborough Tennis Club. She has experience coaching all ages and standards. Maja is highly experienced in terms of coaching and running programs the Mad Athletes way. She has played a major role in our online presence and our growth as a coaching services provider with her marketing background and great rapport with the students. She undertakes all of our programs across all ages and standards with her knowledge and hitting a standout feature.
Ben Spencer

Level 1 ATPCA Graduate Pro Level Qualified Coach
Degree in marketing
Ben runs sessions for our home visit sessions and takes our groups, mini guns/guns squads and private sessions.
Ben has a great relationship with both students and their parents. He has an unbelievable retention rate and his love for coaching is shown when you see him oncourt. He plays a high level standard and you will notice his genuine care for each child's development.
Jeff White

Level 1 ATPCA Graduate Pro Level Qualified Coach
Jeff is a father to 2 boys who at 9 and 10 years of age play high B grade junior competition. He has worked with them from an early age, and now I have taken over their development. He is great with kids, has a sound knowledge of the game and can coach children from 4yrs+. He runs sessions which entail group/hot shots lessons, min guns/guns squads and private lessons. Jeff has played tennis for his whole life, has a passion for ongoing learning and passing this knowledge onto students. He still plays weekly senior competition.
Abhinav Mahajan

Tennis Australia Community Coaching Course
Enrolled in Level 1 J.D.C with Tennis Australia
Abhi has a super high standard of play. He competes in AMT's regularly and gets solid results. He is great with the younger students and they relate to him very well. Abhi is involved with our group, squad and private sessions and we try and utilise his playing standard as much as we can!
Abhi was ranked in the top 20 in India under 18's and top 50 in mens.
Recommend Mad Athletes to your friends...