Lum Reserve Tennis Club
Lum Reserve Tennis Club Incorporated (LRTC) is situated in Lum Reserve, Wheelers Hill (Melways map 71 F10) in the south-eastern suburbs of Melbourne, Australia.
Lum Reserve Tennis Club
Wheelers Hill (Melways map 71 F10)
(-37.91198676418733, 145.17653037328273)
Lum Reserve Tennis Club is surrounded by parklands with 2 large ovals used for Aussie rules, cricket, soccer and general play. There is a large kid's playground with plenty of seating for parents, along with a community BBQ free to use adjacent to the playground.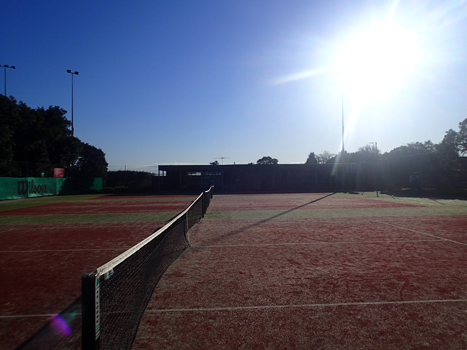 Competition
Saturday morning junior competition (Waverley District Tennis Association)
Saturday afternoon senior competition (W.D.T.A)
Midweek men's and ladies daytime senior/veterans competition
Competition night tennis (W.D.T.A)
Internal Competition night tennis (Lum Reserve T.C only)
Courts
6 artificial grass courts, with all 6 being fully lit
Some of the best drainage in Victoria, even after hours of rain
Soft underfoot, which is great for impact on the body
Further Information
Large carpeted clubhouse
2 x table tennis tables
Licensed bar
Gas BBQ
Automatic Defibrillator
Hard working committee
Recommend Mad Athletes to your friends...